Lutron Palladiom shades are made in the tradition of excellence for an absolutely stunning window shade with a more luxurious appearance while operating smoothly. They are created to be the most streamlined product on the market, and they give you many options to match perfectly with your decor no matter what style you may have. Read on to learn more about using this modern product.
Here Are the 5 Tips for Using the Lutron Palladiom Shades to Their Full Potential
This unique shading system allows you to control your home with a mixture of natural daylight and shading exactly when and where you want it in each room of your home. It's available in a wireless system, or a hardwired system to suit your needs. Wire-free Palladiom shades from Lutron can be added to any home that is already built, giving everyone the option of combining beauty with full function.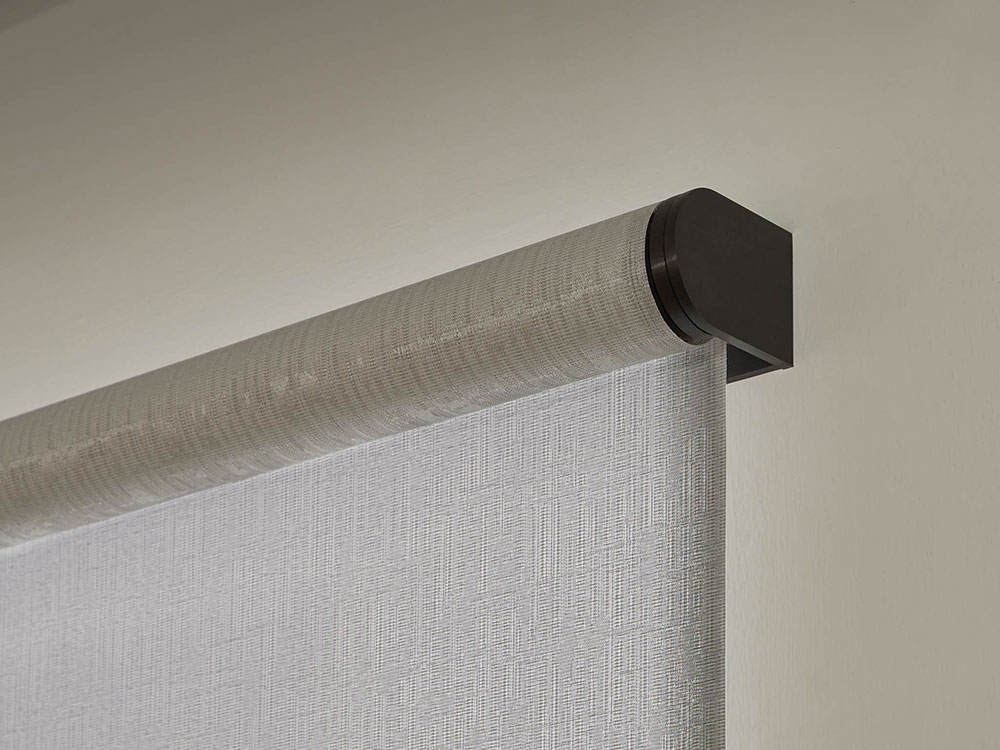 #1. Save Valuable Energy Costs
Enjoy the added energy efficiency in your home with this shading system. You can program your shades with specialized sensor settings such as winter warm and summer cool at specific temperatures. When custom window treatments in Boston sense a particular warm temperature in the summer months, they will automatically close to enable you to use less electricity for cooling your home. The opposite is true in the winter, as they sense a preset temperature and open when it's cool to let some natural sunlight inside to add some warmth to your home. Reap the benefits of energy efficiency all year long without even a second thought.
#2. The Ultimate in Convenience
You have several different control options available for your unique shading system. Control your shades with the touch of a button on a wall-mounted keypad, on a remote control, or with your Smart phone, tablet, computer, or laptop easily with the free app. It's never been easier to set up scenes in your home with Lutron products. The Lutron Pallidiom shades will connect to your existing Smart home hub and enable you to adjust your lighting, home thermostat, and any other Smart devices in your house. You can even implore the use of your voice assistant to override pre-set programs that are on timers or temperature sensors.
#3. Heightened Security And Discretion
Pre-set schedules at specific times allow you to open, close, or adjust your shades either all at once or in banks if you wish. Never forget to close your shades for security when you are leaving home to go to work. Having your shades close at bedtime or in the evenings will also give you the ultimate privacy from the prying eyes of neighbors or passersby.
#4. Protection For Your Valuables
Protect your home valuables by having your Lutron shades close when it's sunny to block the heat and sun's UV rays out of your home. Over time, your flooring, furniture, antiques, and works of art will suffer if they are exposed to bright sunlight continuously. Lutron shades, as your window treatments and services, diffuse the light and block the UV rays while letting some natural daylight in your windows to prevent glare and destruction plus premature aging of your valuables.
#5. Add Elegance and Ambiance To Your Home
The soft warm glow of light-filtering fabrics adds instant ambiance to your home. The streamlined appearance gives you an elegant appearance in your windows, and with so many different ways to integrate your shading system into your Smart home, you simply can't go wrong with this product.
Cost and Where To Buy in Boston
Lutron Pallidiom Shades are the manufacturer's premier line of shading systems. They are beautifully hand-crafted and available in many different finish options as well as fabrics to match your decor seamlessly. The cost depends on several factors, such as the size of your windows, the fabrics you choose, and your mounting options, as well as finishing options. There is also a price difference between the hard-wired version and the wireless motor.
At Integrated Upright Services, we are your premier window treatment store in Boston, and we carry a full line of Palladiom shades for all of your window shading needs. We manufacture each shade to fit perfectly and operate properly, and we guarantee it!
Ask for Professional Help
Contact us at International Upright Services for a FREE in-home consultation to inquire about the Palladiom shading system by Lutron. As a Lutron Diamond Elite Dealer, we offer the highest quality products for the most reliable, whisper quiet, and energy efficient window treatments and Smart home integration for your luxury home.