Home Automation &
Window Treatments in Needham, MA
IUS in Needham, MA, offers home automation and window treatment services that help you to save on your energy bills. Our experts will work with you to design a system that is tailored to your needs, and we will manage every step of the installation process.
Our luxury home automation solutions feature smart technology that helps you monitor and reduce summer heat gain. Our window treatments are programmed to open and close automatically at preset times of the day and night, helping you maintain a cooler indoor environment with minimal air conditioning. Plus, you can control your window treatments remotely from any smart device.
Let us bring the comfort and convenience of home automation to your Needham, MA, residence with our luxurious window treatments and home automation services. Contact us today to get started!
WINDOW TREATMENTS: MOTORIZED AND MANUAL
We carry window treatments in various styles, colors, and patterns to suit your needs. 
Our window treatments include Roman shades (a great option if you're looking for something with texture), Roller shades (perfect for privacy and light control), and Hunter Douglas Silhouettes (offer the best of both worlds with the combined qualities of blinds and shades).
OUTDOOR PRODUCTS AND MOTORIZATION
CONTROLS AND HOME AUTOMATION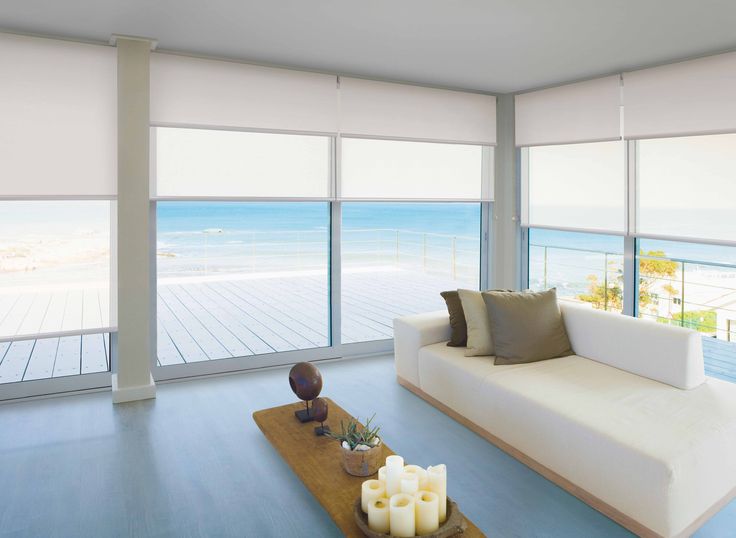 Home automation is the future of smart homes. IUS offers home automation services that enable you to manage your lighting, blinds, and shades. 
We offer only the highest quality products for your luxury home. With our home automation services, you can have a smart home that is fully customized to your needs.
OUTSTANDING LEADER IN WINDOW TREATMENT & HOME AUTOMATION
IUS has been a regional leader in window treatments for years. We are Needham's most preferred window treatment and home automation provider because we offer the highest quality products and services. Our team is highly experienced in all forms of window treatments, so you can trust us to help you choose the best product for your needs. We also offer home automation services, which allow you to control your windows and other appliances with the touch of a button.
We understand the importance of creating the perfect look for your home. We take pride in providing quality products that are both stylish and practical. When you choose IUS, you can trust us to provide exceptional service, superior expertise, and luxurious design options.
Somfy is the leader in the industry for automated window coverings, including shades and blinds. We are a Somfy expert, so you can trust that we will provide high-quality motorized window treatments. With Somfy's quiet operation and durable products, you can enjoy the perfect window covering solution for your home. 
LUTRON DIAMOND ELITE DEALER
As a Lutron Diamond Elite Dealer, we are authorized to provide the best products and services. We have Palladiom shades, and our team has the knowledge and expertise to help you find the perfect solution for your home. We offer a variety of automation features to make your window coverings work effortlessly, and our lighting control systems can help you save energy and money.
IUS in Needham, MA, has been busier than ever lately! We've completed window treatments and automation for many homes, and we're confident we can create the perfect look for you. Take a look at our gallery to see some of our recent projects.